Residential Concrete Contractors Cincinnati – We Can Get The Job Done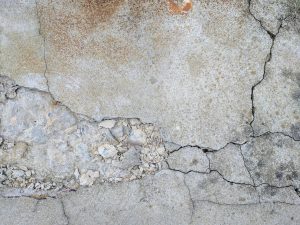 If you are looking for Residential Concrete Contractors in Cincinnati or the greater Cincinnati area then you've found the right company.
Contact Personal Touch Landscaping today by dialing (513) 476-8621. We would be happy to consult with you about your concrete, masonry, and/or stonework needs.
Need someone to repair a cracked walkway? We can do that. Are you looking to build a new driveway? Consider it done. Want to construct a stone wall for your front yard? It's on our can-do list. Looking for a new paver patio? Don't worry, we've got that covered, too. Masonry, stone, and concrete work: we can repair or build any of it.
Cincinnati Concrete Repair – Don't Step on a Crack…
Tired of looking at unsightly cracks in your otherwise pristine concrete slabs in your driveway or walkways?
Sick of pulling or spraying weeds that develop and flourish inside the crevasses every summer?
Wondering why concrete cracks in the first place?
There are several factors that can lead to cracked concrete slabs, but it may be the case that the individual or team who laid the concrete added too much water to their initial concrete mix.
As the excess water evaporates during the drying process, the resulting shrinkage can lead to cracking.
You can count on the staff of Personal Touch Landscaping to get it right the first time and lay concrete that will be long-lasting and crack-free for years to come.
We can also repair cracked concrete. Call us today at (513) 476-8621 to learn more or to request a free estimate.
Residential Concrete Contractors Cincinnati – How Can We Help?
Personal Touch Landscaping is here to help. If you need concrete or masonry work done, including crack repairs, walkway installation, retaining wall installation, stone patio installation, and more, then call us today at (513) 476-8621 to receive a free estimate.
If you'd like to get the ball rolling right away, be sure to click a link below pertaining to your area and use our online quote request form. By submitting your information via the form, you'll send an instant, automatic alert to us that you would like an estimate for your chosen form of concrete or landscaping work.