Lawn Care Companies in Cincinnati – Quality Lawn Care Services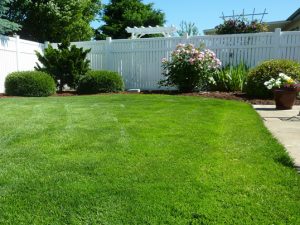 Is your business in need of quality lawn care services? Then contact Personal Touch Landscaping, a top Lawn Care Company in Cincinnati.
We offer grade A lawn maintenance services for corporate properties in the Cincinnati area.
For a free quote on our corporate lawn care services, call (513) 476-8621 or choose an option from the list below nearest to your location to access our online quote request form available twenty-four hours a day, seven days a week.
We Bring Quality and Experience to Cincinnati Corporate Lawn Care
As an experienced landscaping outfit operating in the greater Cincinnati area, Personal Touch Landscaping is well-equipped to meet – and even succeed – your business' lawn maintenance needs.
Here are just a few of the reasons why we know you won't regret hiring our lawn care services:
We offer affordable pricing

We bring years of work experience for both commercial and residential clients

We pride ourselves on completing our lawn care and maintenance tasks on time and according to instructions

We are local to the Cincinnati area

In addition to lawn care and upkeep, we also offer full-scale landscaping services if your company so desires, including planting, mulching, hardscaping, pond and fountain installation, tree work, and more. If you are interested in these additional services please do not hesitate to ask us about them.
Cincinnati Lawn Maintenance Companies – Contact Us Today!
If you want great lawn care then you need to contact Personal Touch Landscaping right away. We're confident that you'll be more than satisfied with the quality of our work, the price of our services, and the professionalism of our crew.
For answers to your questions or to receive a free estimate, contact us at (513) 476-8621 and speak with our project manager.
Alternatively, you can request a free quote through our convenient online quote request form. To access the form, click on the location listed below closest to your company's area: