Cincinnati Landscape Design – Find Quality and Service Here!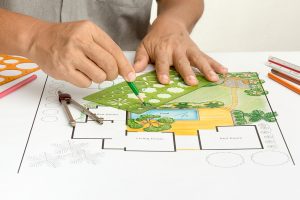 A lot of work and skill goes into producing quality Landscaping in Cincinnati. There are many different trades and materials that must come together to create a beautiful yard.
That's why at Personal Touch Landscaping, we employ skilled workers who are capable of tackling any challenge, from planting to tree removal to woodwork to stonework and beyond.
Call (513) 476-8621 to get started, or click on a link from the list below pertaining to your location to request a free quote right away:
Landscaping Cincinnati – Why Landscape?
Homeowners around the world, an integral part of owning a home is taking care of the outside of the house.
There is often a natural inclination to beautify the front yard for the obvious reason that it's the portion of the home that the most people see most of the time, but the backyard should not be neglected.
While the front yard may be where the curb appeal lies, the backyard is where everyone gathers for cookouts, parties, and games. In other words, they may come for the front yard, but they'll stay for the backyard.
Most backyards are landscaped with careful thought and preparation. Special consideration is put into the positioning of every blade of grass, each decorative stone and all of the species of flowers that beautify a backyard.
How we design your yard is up to you. Some customers like to transform their yards into whimsical garden hideaways, complete with babbling little brooks, herb gardens, climbing flowers, and quiet sitting areas, all protected by big shade trees
Other customers want their yards to be ideal places for fun and entertaining. They prefer space for the kids to run around, plentiful seating, structures like trellises or gazebos for shelter and shade, surface area for food and grilling, and a fireplace or fire pit space to gather around after dark.
The choice is yours. At Personal Touch Landscaping, we are equipped to handle it all.
Cincinnati Landscaping Companies – Call for a Free Estimate!
If you're in the market for  giving your yard a makeover, then call up Personal Touch Landscaping today or click your location in the list below to access our free quote request form: