Outdoor Living Spaces Cincinnati – Transform Your Backyard!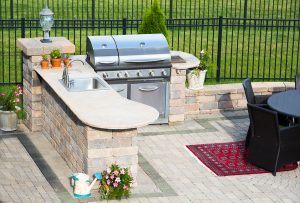 Are you considering adding a beautiful Outdoor Living Space to your property? Then you need to call Personal Touch Landscaping at (513) 476-8621 for great options on installing Outdoor Living Spaces in Cincinnati or the greater Cincinnati area.
Adding an Outdoor Living Space to your home can transform your backyard into the envy of the neighborhood!
To request a free estimate for your brand new Cincinnati Outdoor Living Space, you can give us a call at (513) 476-8621 or fill out our handy online quote request form by clicking the appropriate link below:
The Advantages of Contacting Our Cincinnati Outdoor Living Space Builders:
Like many families, you may feel like you're spending too much time inside and not enough time enjoying the great outdoors. And yet, you want the comfort and practicality that you can normally only get in your living room, dining room, or kitchen. Wouldn't it be great if there was a way to have the best of both worlds?
That's where we come in.
 You really can take advantage of the best of both worlds by adding a luxurious Outdoor Living Area with comfortable seating, plentiful table space, a cooking area, and a lovely roof over your head in the form of a gazebo or trellis.
Host extended family gatherings without concern for the amount of space in your house

Make your backyard the go-to place for neighborhood get-togethers

Cook and grill outside while also enjoying time with your family

Enjoy the soothing sounds and sensations of nature while reading or relaxing

Get full use out of your yard even when it's raining with shelter from the elements
Outdoor Living Spaces Cincinnati – Call (513) 476-8621 or Click Below For Quotes
If this all sounds great to you, then the next step is to contact the Cincinnati Backyard Living Space specialists at Personal Touch Landscaping.
Call us during normal business hours at (513) 476-8621 or click the location listed below closest to your area to request a free estimate online: